Regular price
$7.25 USD
Sale price
$6.00 USD
Unit price
per
Sale
Sold out
Prefilled Cones are shipped on Monday and Tuesday ONLY to Guarantee Freshness.
Please See *IMPORTANT* note on bottom.
Includes :
1 Organic Lavender Henna Cone 20+ Grams
Instructions
I recommend for Freckles to keep the paste on the skin for 2-8 hours (depending on how dark you want the freckles to be)
You can use this same cone to do other body art as well. It will be bright orange at first and darken over the next 24-48 Hours.
All Henna and Hengua Cones are made fresh weekly and should be stored in the freezer when not in use. You can store them in the freezer for up to 3-6 months and after that it may start to loose its consistency and color.
I recommend for Pregnancy Henna, Henna Crowns, Henna for small children and those with sensitivities to order the Lavender Henna Cones as it is the least likely to cause sensitivities. 
These are the same cones I use in my Henna Body Art Business with a Smooth, Stringy, Elastic consistency and a DARK stain.
*IMPORTANT*
It is best to place an order on Friday-Monday to avoid having your order sit at the post office over the weekend.
IT IS HIGHLY RECOMMENDED TO CHOOSE A SHIPPING OPTION WITH 1-3 DAY TRANSIT TIME FOR ALL PREFILLED HENNA CONES (Priority Mail or Express).
Due to henna being a perishable item, the oils will start to separate if it is kept out of the freezer for too long when not in use.
Please See FAQ's to learn more about What is Henna, Hengua and the dangers of Henna with PPD.
Share
View full details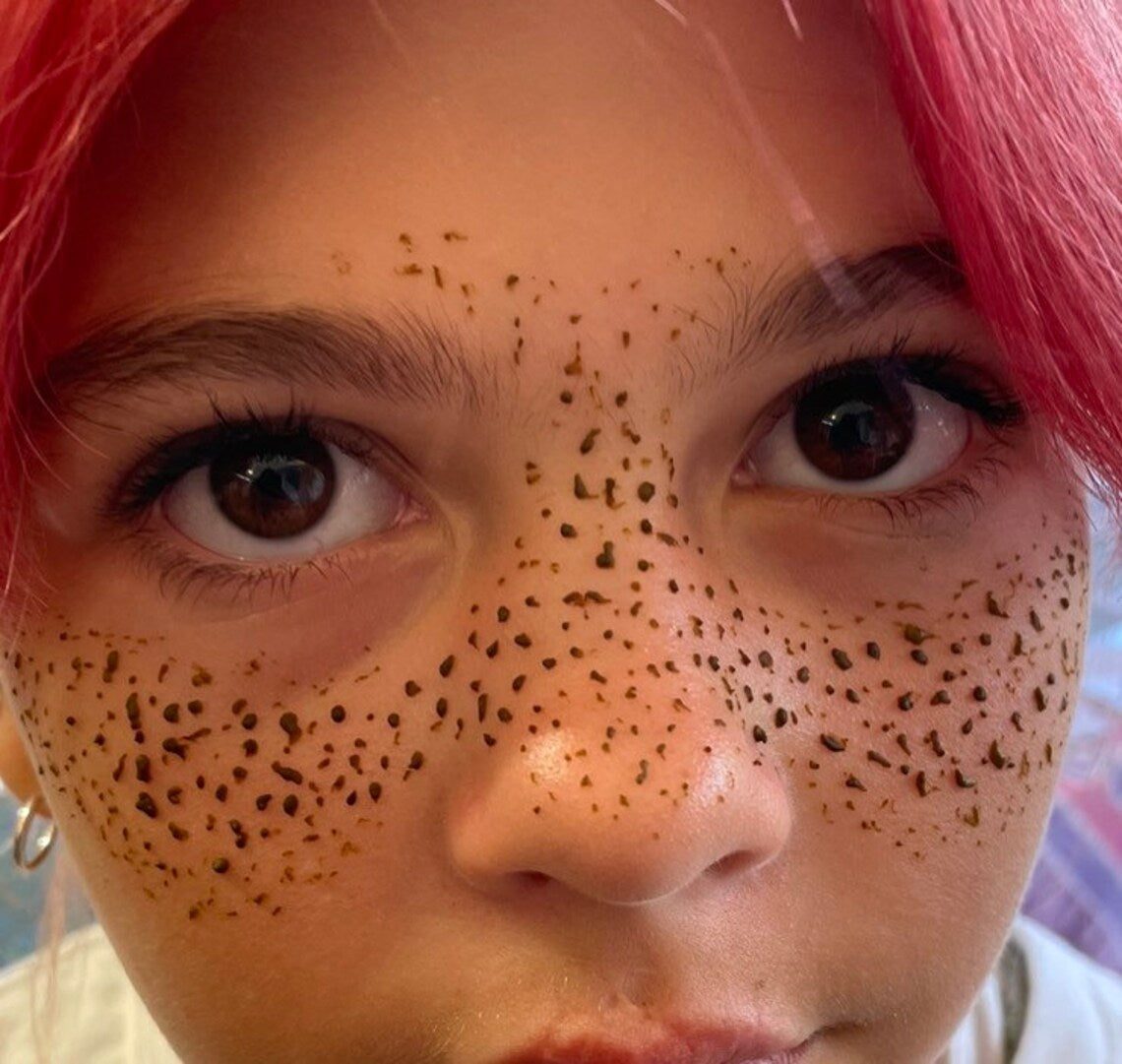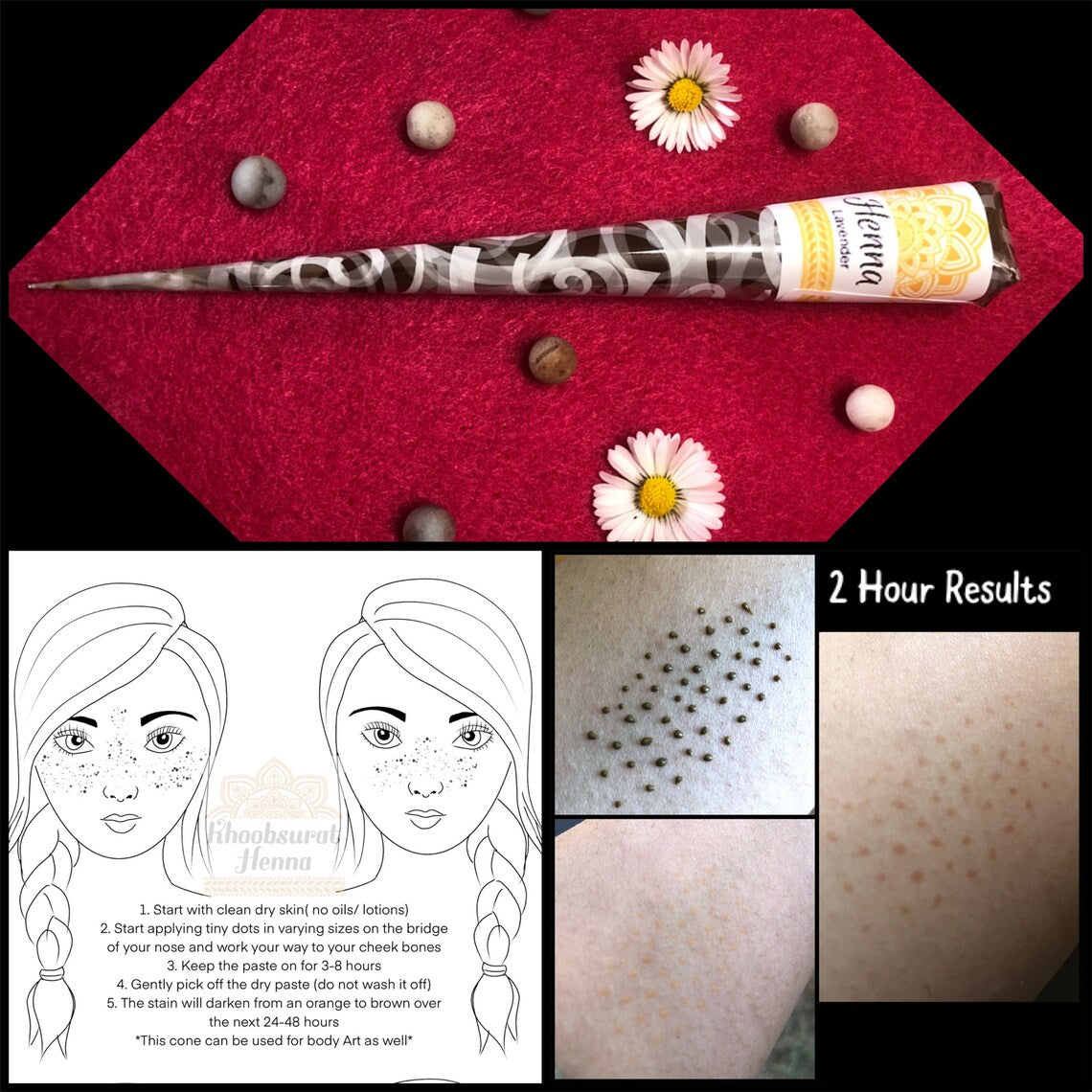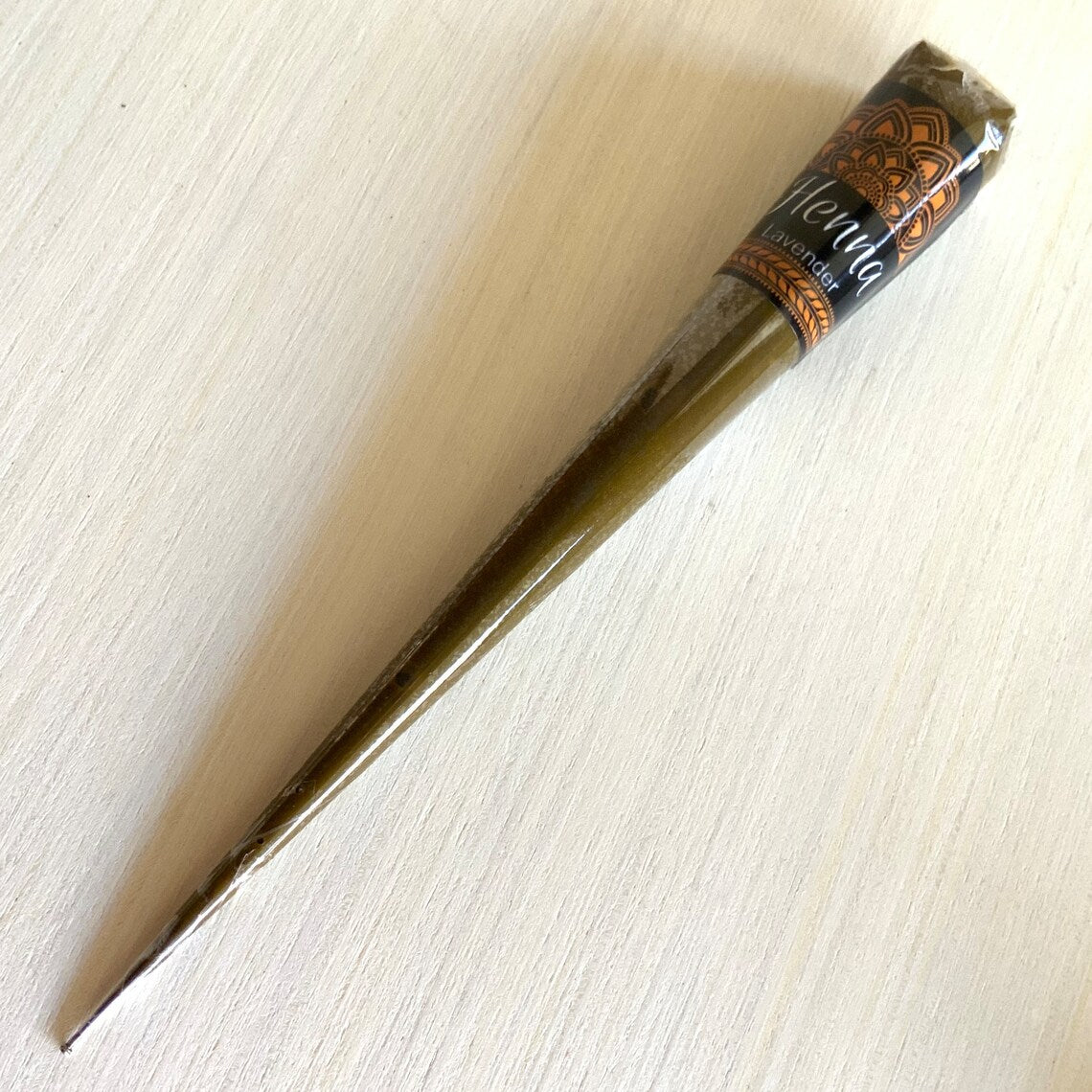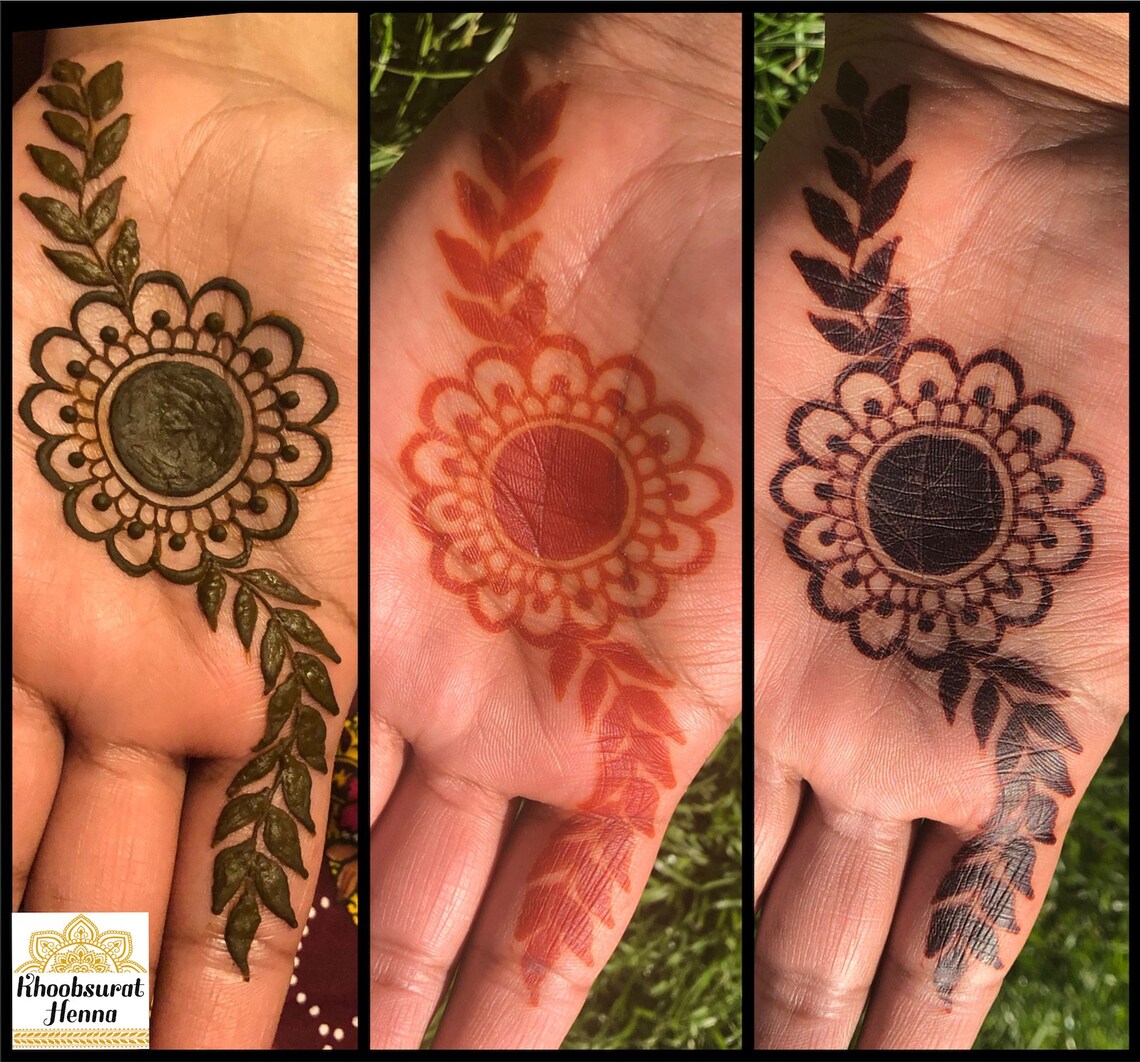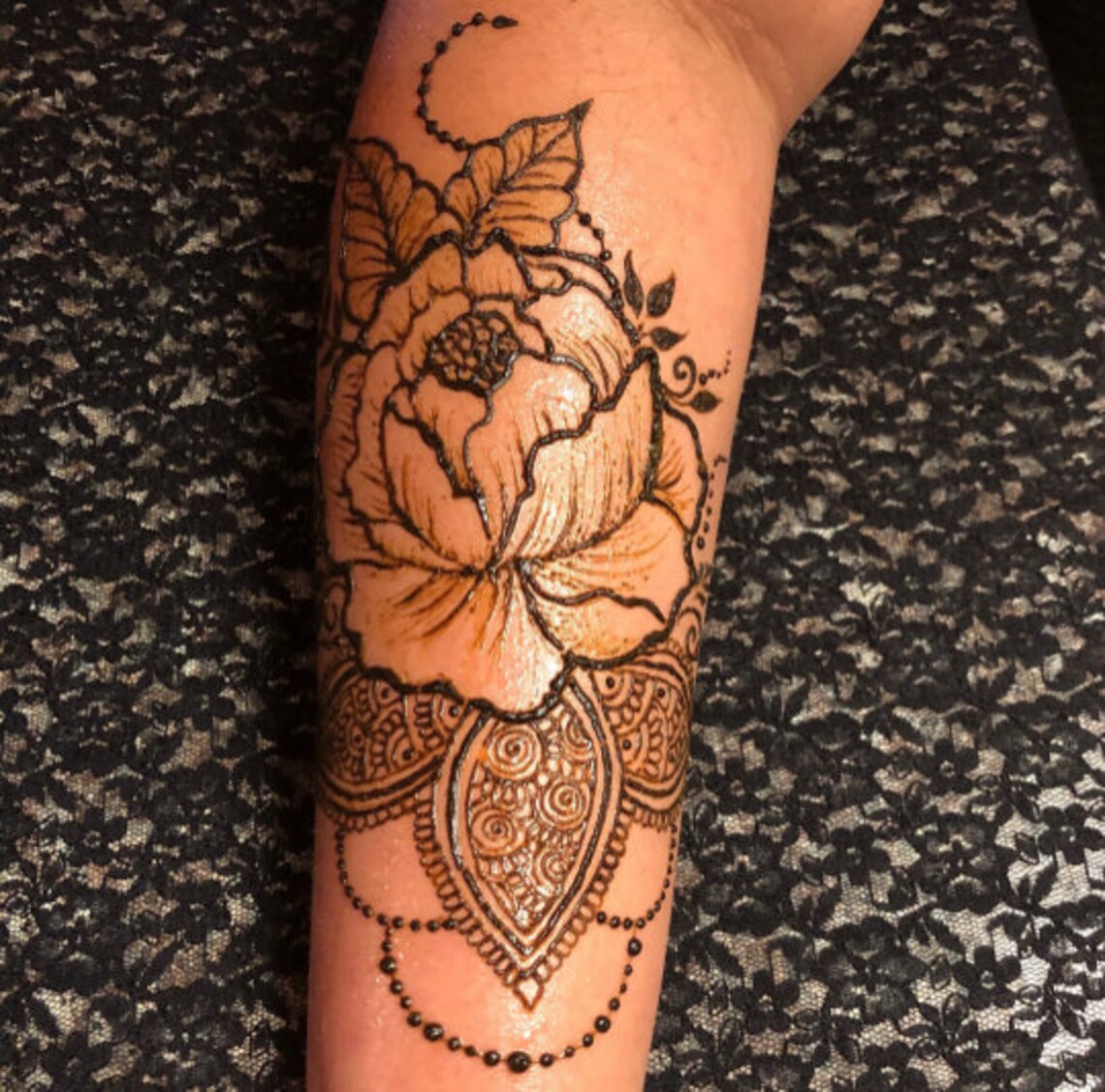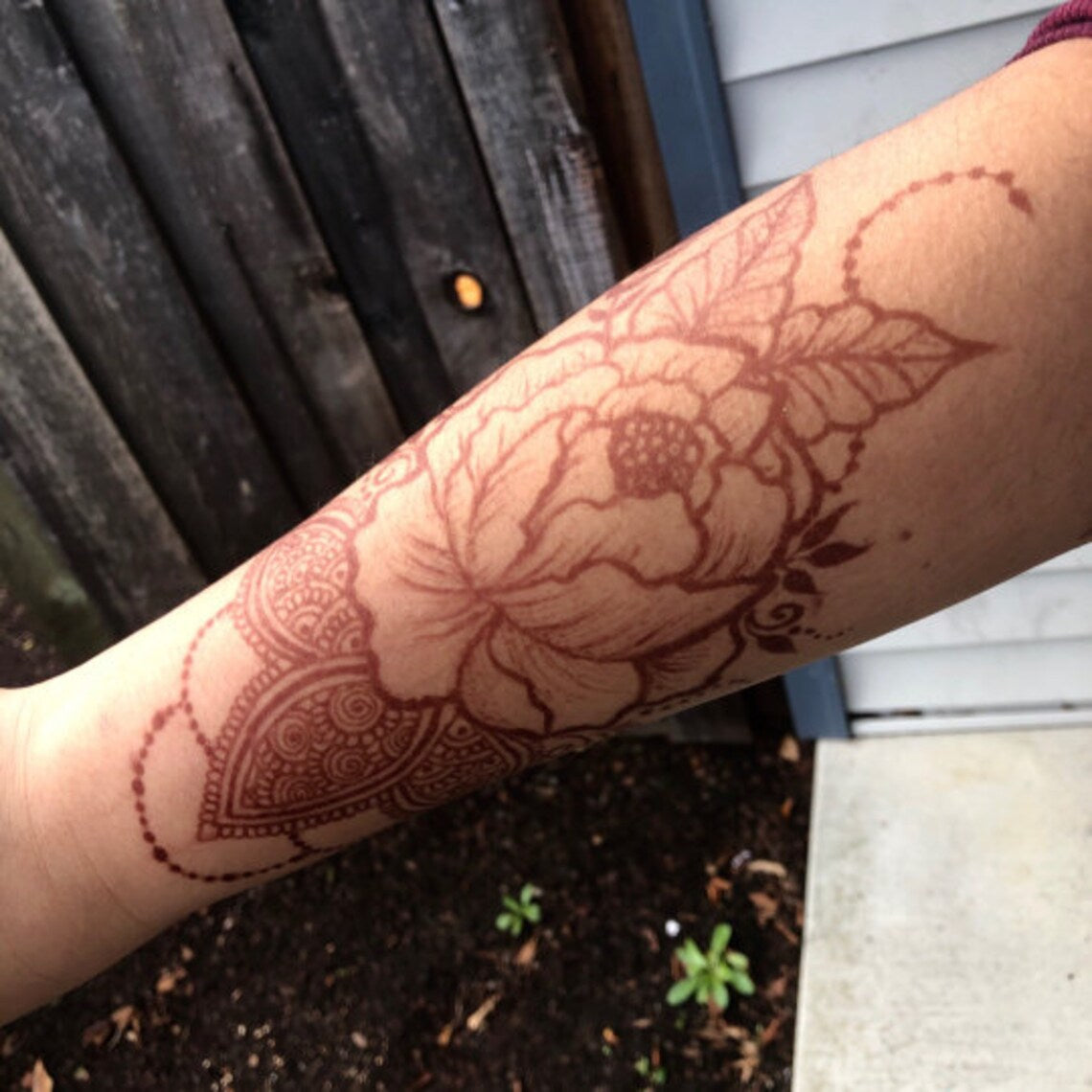 Freckles and designs
I love this henna! I was a bit worried to try henna in general bcuz I've seen some "failed" photos. But seeing khoobsurathenna's pictures and reviews I went with it and I'm so glad I did. And it smells good! I'm bad at taking pics but if I get one I'll be sure to upload it.
Thank you soo much Madison! So glad you gave it a try and loved it. Hope your having a blast!