Regular price
$0.00 USD
Sale price
$10.00 USD
Unit price
per
Sale
Sold out
2022 Henna Powder has Lawsone Pigment of 3.35%
2021 Henna Powder has Lawsone Pigment of 3.35%
2020 Henna Powder has Lawsone Pigment of 3.32%
(Average Lawsone pigment found at your typical craft store is around 1-2%)

Professional Quality Rajasthani Henna Powder which is a custom blend by Khoobsurat Gift Shop.
It has been Sifted Five (5) Times and makes a beautiful smooth silky/elastic paste, and achieves a natural dark henna stain.

Instructions on how to mix the paste for Body Art or Hair can be sent to you upon request.

*IMPORTANT*
It is best to place an order on Friday-Monday to avoid having your order sit at the post office over the weekend.
It is also recommended to choose a shipping option that is within 1-3 days, due to henna being a perishable item and the oils will start to separate if it is kept out of the freezer for too long when not in use.

Please See FAQ's to learn more about What is Henna, Hengua and the dangers of Henna with PPD.
Share
View full details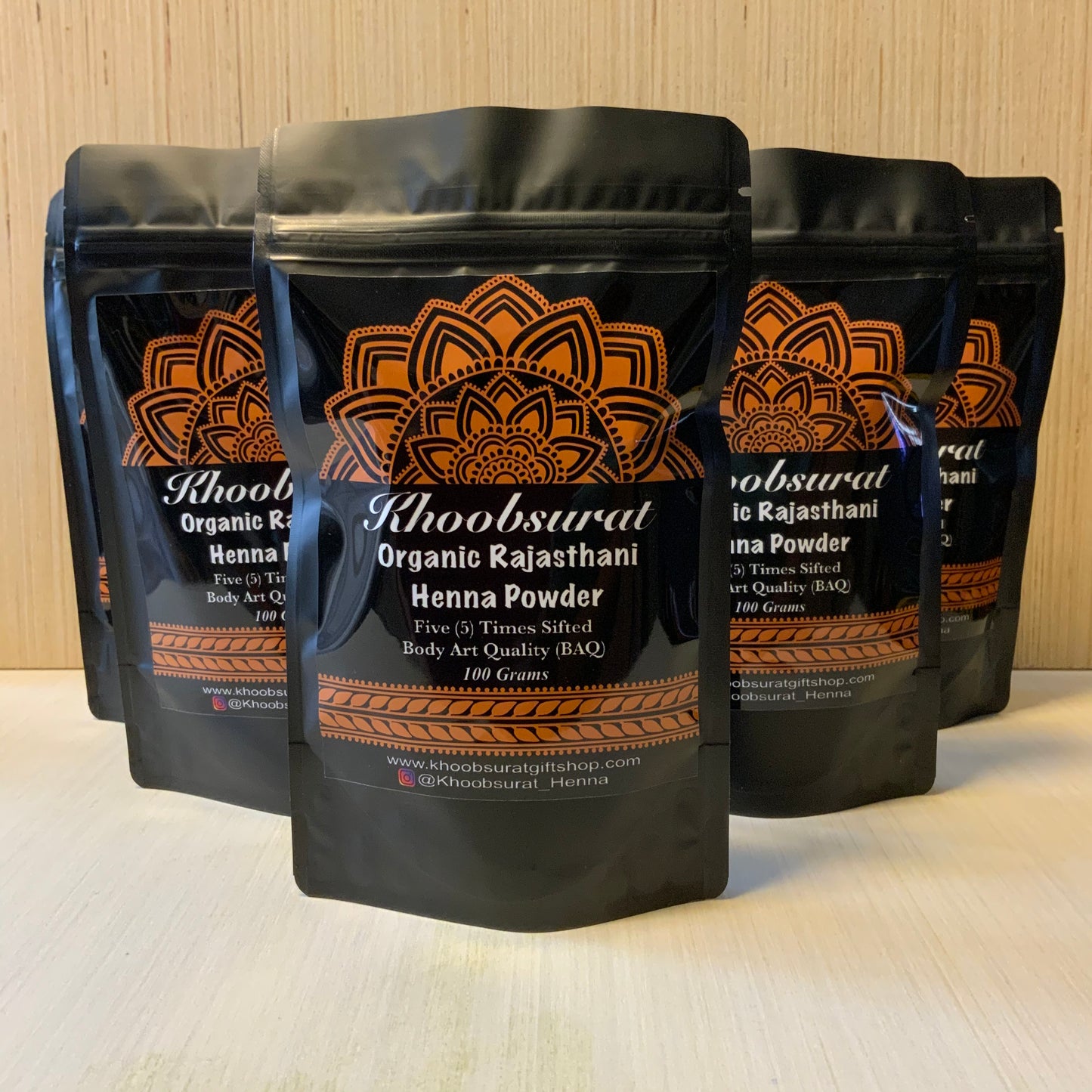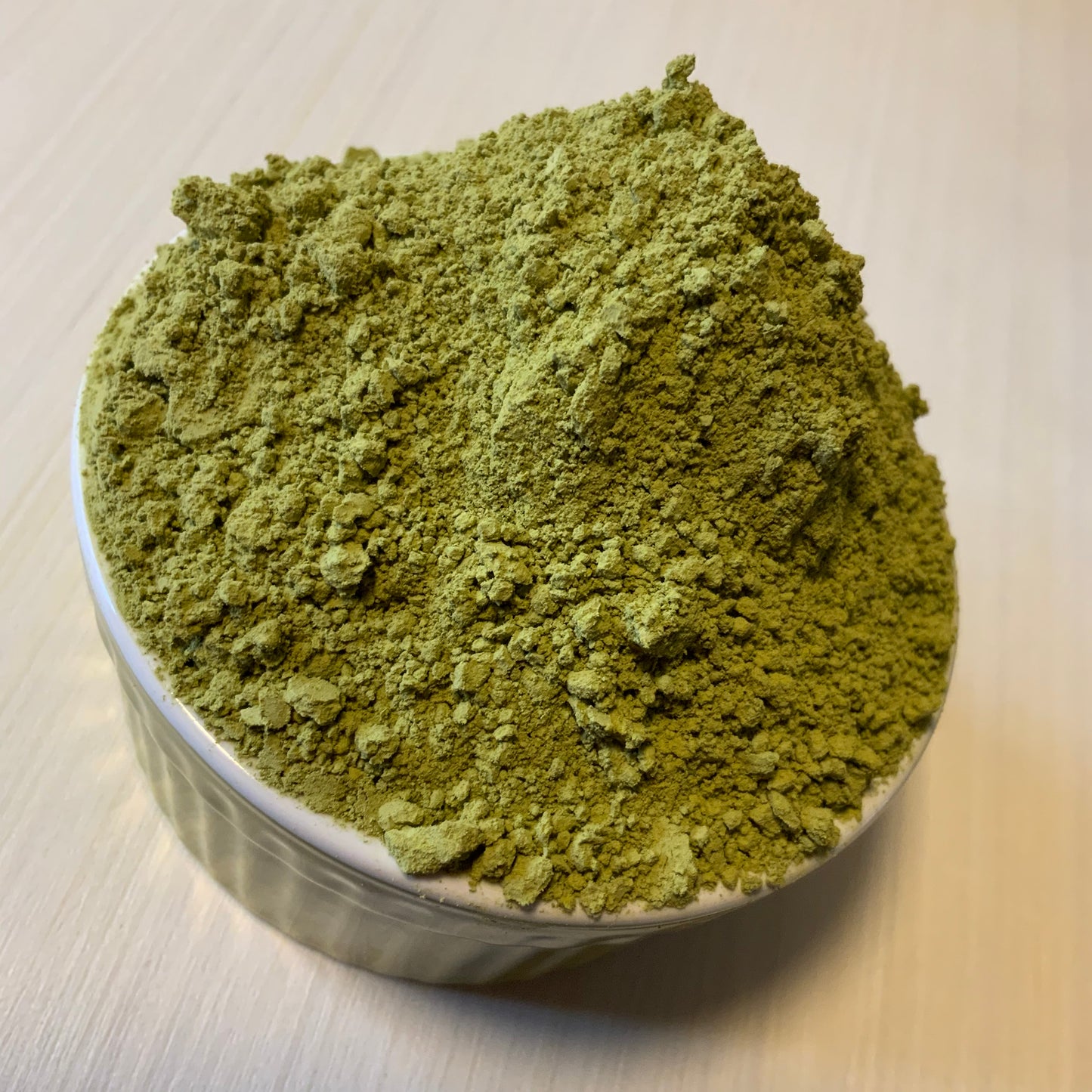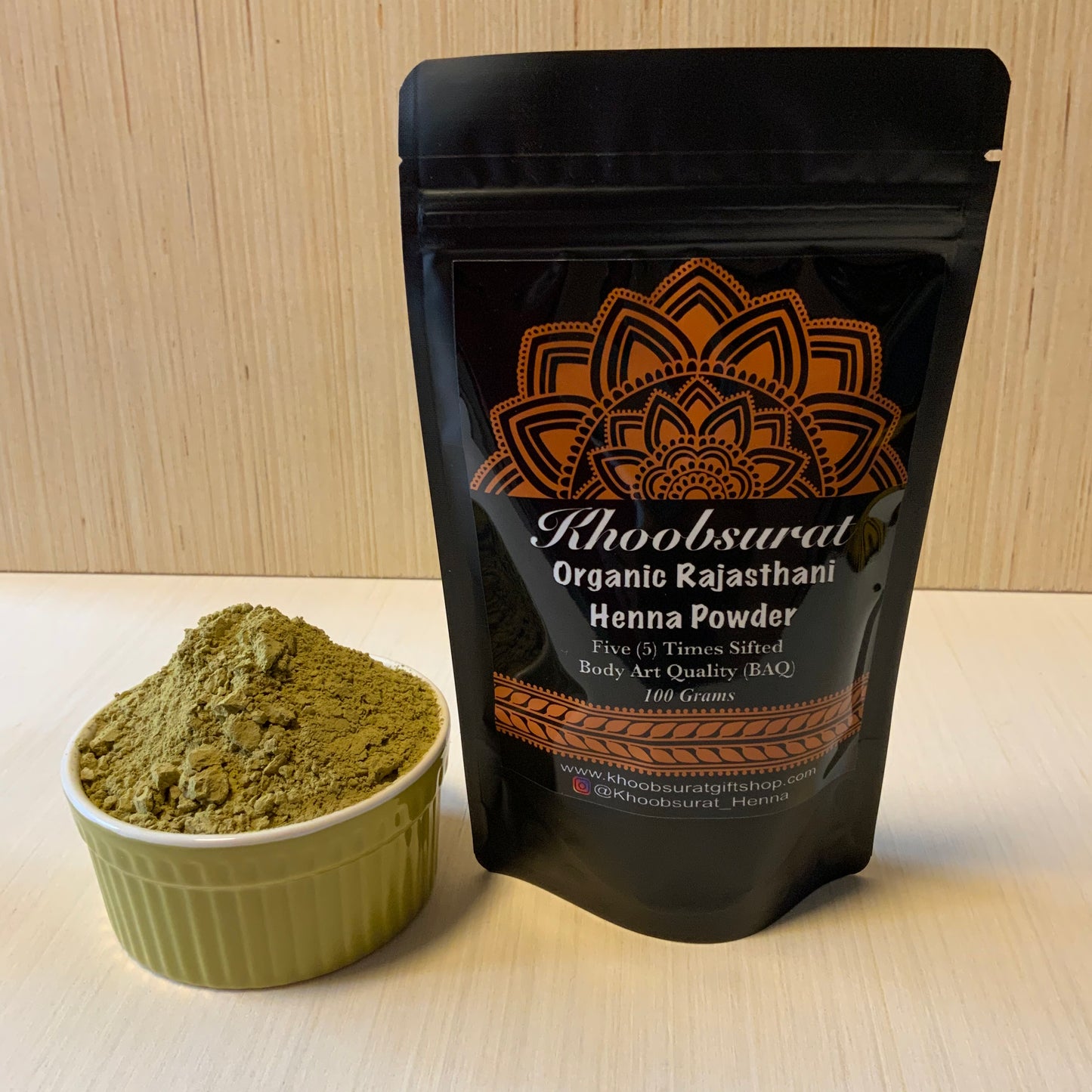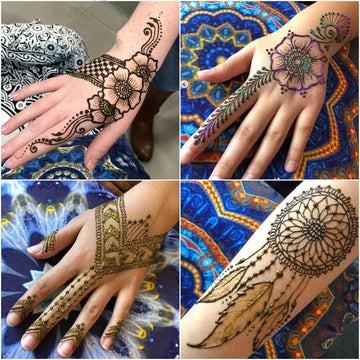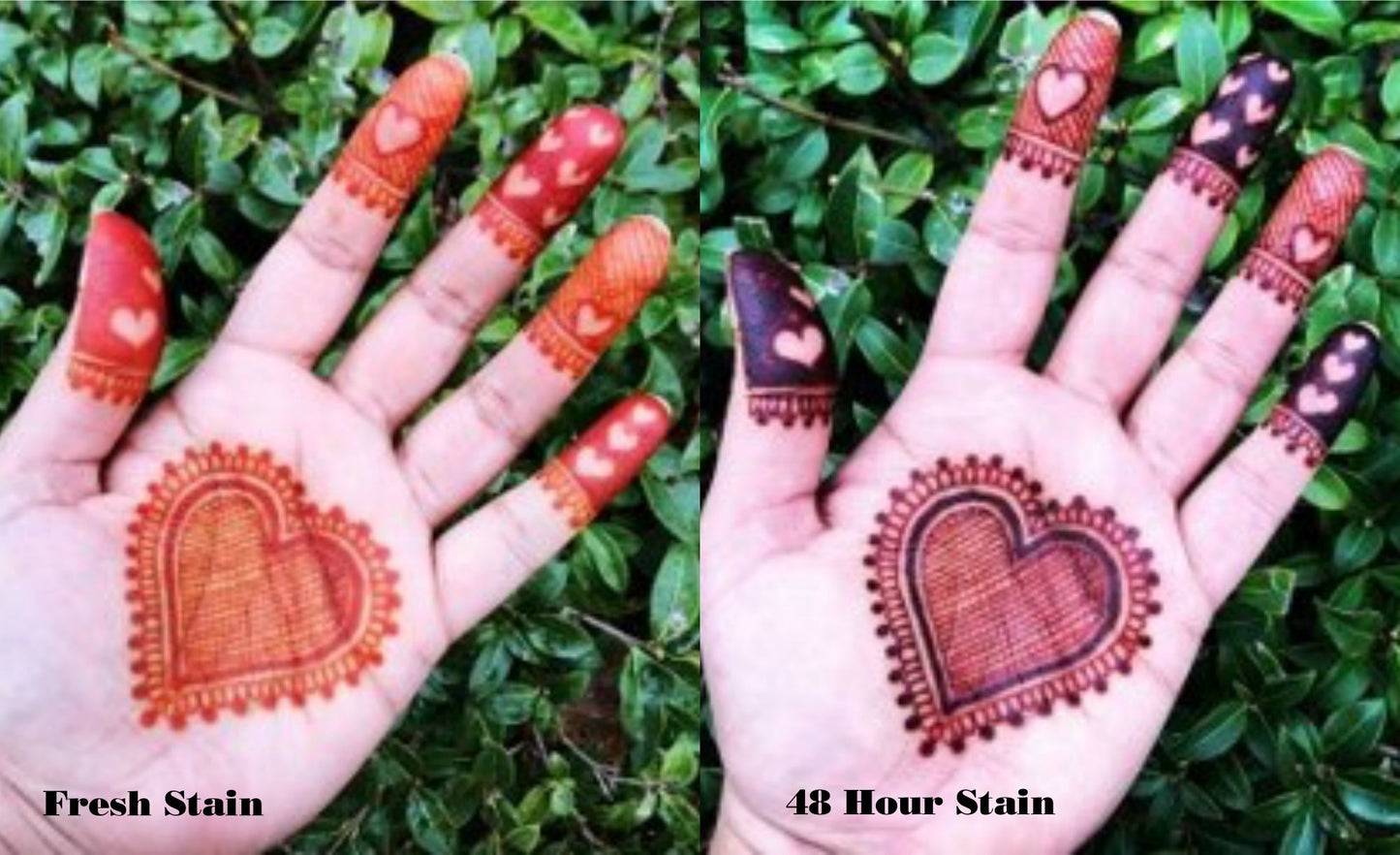 One of the best BAQ heena powders I have used in 20 years!
This is a soft powder, has a pleasant fragrance, and when combined with the liquids of your choice, it behaves like a fresh pancake batter! I add herbs to a tea to help get a nice, stringy paste and good color.. This powder is just perfect. It is very easy to draw a good line! As well, there is a soft rose glow to the final color. I encourage you to give it a try. I am very, very glad I did. Did I mention it was freshly harvested? This is 2022 harvest.
Thank you so much! I am so glad you loved the product. This is one of the best crops of henna I have had. The fresh smell of henna is soo lovely!